24 Hour Emergency Oil Burner Service Long Island
Call For Immediate Help
We know that oil burners can often have a problem at the worst time possible, which is why here at Domino Fuel we always strive to offer same day appointments for any emergency oil burner service. So if your family comes home late at night after a great day out, only to find that the home is absolutely freezing cold and your oil burner won't start. You only need to pick up the phone and call us to arrange for one of our friendly technicians to come out and deal with your oil burner problem.
Fast Oil Burner Repair Service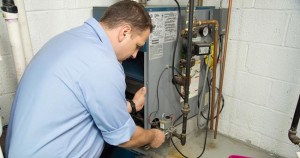 We are a reliable and reputable company that always strives to give our customers the best attainable  service along with the fairest price possible for the job.  Our home heating company has a team of fully certified technicians that are expertly trained to quickly diagnose and effectively deal with all types of oil burner problems as efficiently as they can, so that your family will be without heat for the least amount of time possible. We are available 24hrs a day all year round and our call out service trucks are always fully stocked with all the different types of quality oil burner parts, so that our technicians can soon have your oil burner up and running again.
So whether your oil burner won't start, is making strange noises or just seems to be not providing the right amount of heat that it should be, call to arrange for one of technicians to visit your home and quickly rectify the problem.
Emergency Oil Burner Service Suffolk County
Your oil burner is the vital component of your family's heating system, yet all too often it is neglected and not even thought about until you encounter a problem with it and then have to arrange for an emergency oil burner service. Yet having a regular scheduled oil burner service can help keep your oil burner and all its associated parts in prime working condition, therefore avoiding many unnecessary problems and expensive repairs. It is a lot cheaper to pay for a full oil burner service than have to continuously pay for emergency repairs and it will also save you all the stress of constantly having heating problems. A properly serviced oil burner can ensure that your heating system is always running safely and efficiently, therefore giving you the right amount of heat that you need as well as saving you money on the fuel bills. The optimum time to have your oil burner service is before the colder months arrive, but we can arrange an oil burner service at any time that is convenient to you.
So yes we are always available 24/7 to assist you whenever you have a heating problem but remember an emergency oil burner service can be a costly event that could be often easily avoided by scheduling regular maintenance and investing in an oil burner service contract, so why not contact us to find out more today.
Tags: emergency oil burner service Long Island, 24 hour burner repair long island, oil burner service suffolk county, burner repair nassau county, HVAC Service Commack NY, oil burner service contracts long island