Same-Day Beckett Oil Burner Repair – Serving Suffolk and Nassau Counties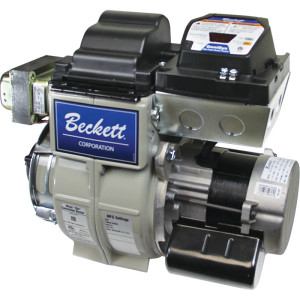 There are a few common problems that occur with Beckett Oil Burners. For those trying to address the problem themselves, this article will help guide them in figuring out what the problem is. However, those inexperienced with oil burners and their parts may prefer to simply dial up a professional and have them address the issue.
Common Beckett Oil Burner Problems and Solutions
1. Clogged Nozzles
A clogged nozzle will lead to a burner that doesn't ignite. In this case, the nozzle either needs to be replaced or cleaned properly so the fuel can move through it again as intended. Buying a replacement is recommended by most professionals, but those who are okay with tinkering with things and have a bit of time on their hands can try their hand at cleaning it out. You can always call our Beckett oil burner repair Long Island experts 24 hours a day.
2. No Spark
Without a spark, the burner will not light. This could be caused by many things, including a bad transformer or electrodes that are incorrectly adjusted or positioned. The transformer needs to be checked along with the adjustment of the electrodes.
3. Bleeding Air Out
To bleed the air out of an oil burner, the reset button on the motor needs to be hit as the bleed screw on the pump is opened up. The bleed screw should be loosened beforehand to make sure it's not too tight. It should just be hand tightened back.
4. The Flame Is Yellow
A yellow flame means the fan's air intake needs to be adjusted. This can be done by adjusting it on the site of the burner at the squirrel cage baffles.
5. Changing A Filter
To change the filter of a Beckett Oil Burner, the bolt that holds on the cover needs to be removed. The filter cylinder can then be removed and the filter can be removed and replaced.
6. Black Smoke
An oil burner blowing black smoke is a sign that a heating professional needs to be called in ASAP. It needs to be properly adjusted and cleaned. The air intake, flame, and possibly the broiler will all need to have adjustments and a good cleaning.
7. Maintaining A Beckett Oil Burner
Regular maintenance can help avoid some of these issues. It's important that owners keep a guide around so they know where everything is at and which part does what. The outside oil supply line should be regularly checked. It's a transparent and visible pipe, and signs of leaks should be addressed immediately. The oil supply system also needs to be looked at regularly to ensure it's leak tight. It shouldn't have sludge, water, or other substances in it. Additionally, inspecting the igniter spring contacts to replace or clean as needed and inspecting gaskets regularly can all help prevent issues down the line.
Beckett Residential Burners are easy to install and to service, engineered to provide years of reliable service, and backed by solid technical support and fast delivery. For homeowners in doubt, they should certainly call in the professionals at Domino Oil Burner Service to address their problems and questions.